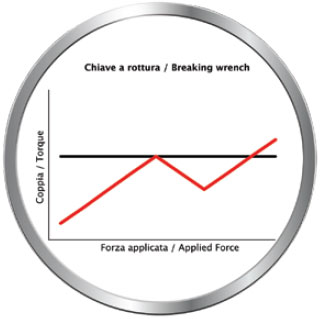 Ideal torque wrenches for torque control in production lines. At the achievement of the set value the wrench "slips", this mechanism prevents overload of set value.
Range from 0,15 to 3 Nm.
Pre-set, the desired torque must be set with a torque analyzer.
Available with ¼" female hexagon drive (mod.201) or with ¼" square drive ratchet (mod.203).
Guaranteed accuracy ± 4% in accordance with EN ISO 6789:2003.
Traceable calibration certificate through accredited laboratories.